Pre-Order Wagoneer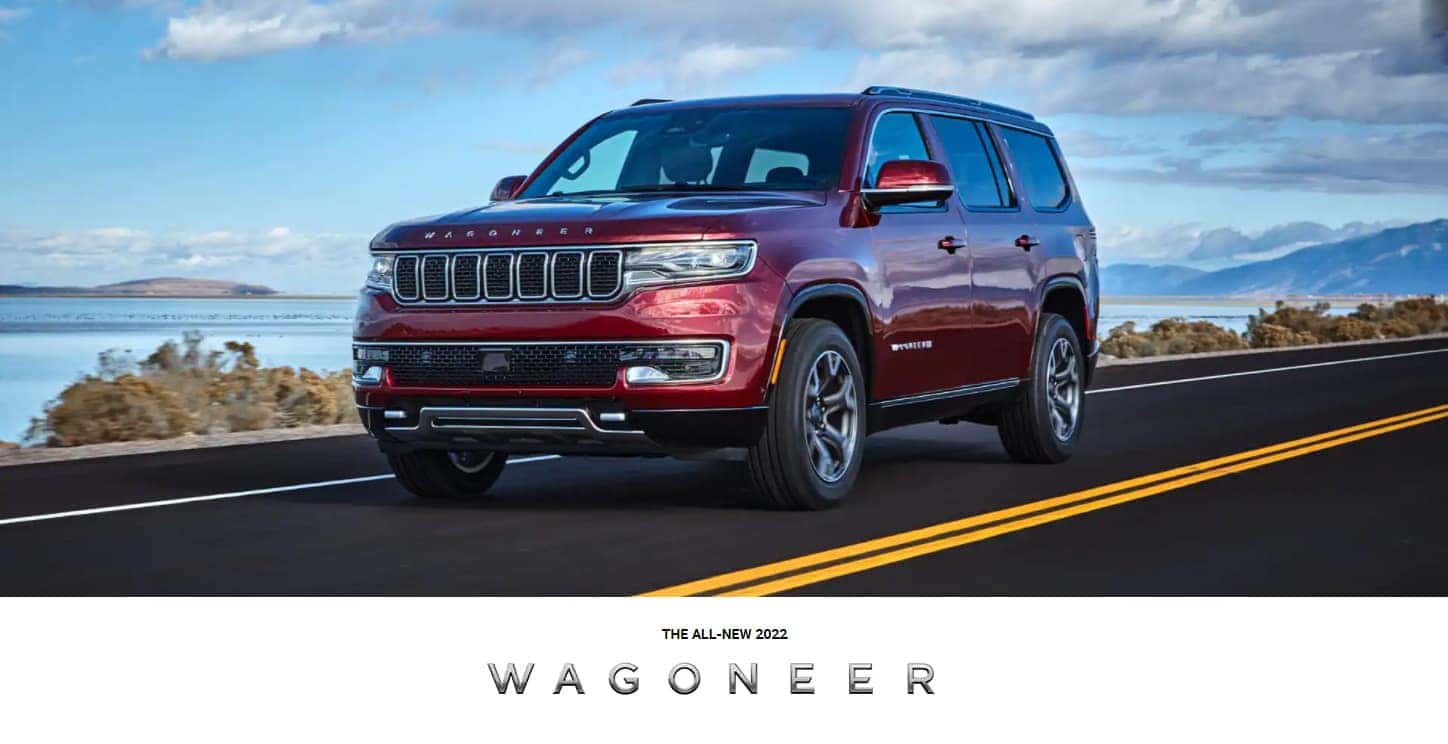 Please fill out the contact form below to pre-order a 2022 Grand Wagoneer or 2022 Wagoneer:
Build Your Wagoneer or Grand Wagoneer
One of the most highly anticipated vehicles soon to be released at our Modesto dealership is the new Wagoneer and Grand Wagoneer by Jeep. The new Wagoneer and Grand Wagoneer is a step in a more polished and luxurious direction, departing from the rugged and capable traits that have made Jeep an American classic. If you want these vehicles as soon as they're released, you have the option to custom order a Wagoneer or Grand Wagoneer with us at Central Valley Chrysler Jeep Dodge Ram!
On this page, you can pre-order the Grand Wagoneer or Wagoneer to your liking; exactly the way you like it! By placing in an order with your favorite interior and exterior colors, performance specs, and more, you can build the SUV of your dreams. Fill out the form above to get started on our custom order Wagoneer or contact us for more information. Also, consult the specialist at our finance center for more options on auto financing!
How to Pre-Order Your Grand Wagoneer or Wagoneer
After you've filled out the form above, the process to build your Wagoneer is easy and fun, especially when you do it at our dealership near Stockton. There are different steps that you must complete before your designed Grand Wagoneer can be submitted for production and delivery to our Manteca-area dealership. Some of the choices you have when you custom order a Wagoneer include:
Trim Level
Exterior Colors
Seating Material and Color
Choosing Basic or Advanced Interior Auto Tech Features
Engine Type
And more!
Performance and Interior Specs of the Grand Wagoneer and Wagoneer
Although the Grand Wagoneer is a more luxurious addition to Jeep's vehicle selection, that doesn't mean you're not getting a capable vehicle. Before you pre-order a Grand Wagoneer, learn more about the performance and interior specs available with this incredible vehicle:
Wagoneer/ Grand Wagoneer Performance Specs
5.7L V8 Engine, 392 hp, 404 lb-ft of torque (Wagoneer)
6.4L V8 Engine, 471 hp, 455 lb-ft of torque (Grand Wagoneer)
Wagoneer/ Grand Wagoneer Interior Features
12.1-inch Center Touchscreen
10.3-inch Touchscreen
McIntosh® Sound System with 23 speakers
Exclusive Selec-Train® Traction Management System
Adaptive Cruise Control
Automated Emergency Braking
Lane-Keeping Assist
And more!
Pre-Order Your Grand Wagoneer or Wagoneer Today!
Now that you know what you need to get started to build your Wagoneer or Grand Wagoneer, complete the form above and we'll get started. If you're having trouble filling it out or want to know more about these vehicles, visit us at our Turlock-area dealership today!